Northern Territory Aboriginal Tourism Strategy 2020 - 2030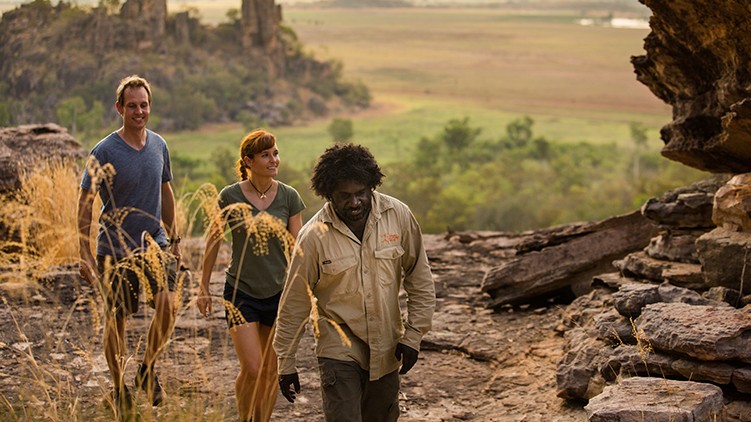 Aboriginal cultural tourism has been identified by industry as a key priority for the tourism industry, which is reflected in the NT's Tourism Industry Strategy 2030.
Research indicates that the Northern Territory is considered the preferred destination for Aboriginal cultural tourism experiences in Australia. In ever growing numbers, visitors to the Northern Territory express a desire to learn more about Aboriginal cultures. Likewise, many communities are able to connect with others to share and celebrate our Aboriginal cultures through stories, arts, crafts, performances, foods, products, tours and talks.
The Northern Territory Aboriginal Tourism Strategy 2020 - 2030 sets a vision for the Northern Territory to be the undeniable leader in the Aboriginal tourism sector. Implementation of the Strategy will enable Tourism NT to grow relationships with our tourism partners and deliver sustainable experiences for our visitors, while fostering a greater understanding and appreciation of the diversity and richness of Aboriginal cultures.
The ten year Northern Territory Aboriginal Tourism Strategy aims to:
Enhance knowledge throughout the sector by providing improved information systems, data collection and research outcomes
Better leverage the Territory's market position and monitor the sustainability of the sector
Lead the development of the sector in partnership with Aboriginal people and operators to deliver cultural and economic benefits for Aboriginal people
Develop the skills and knowledge of Aboriginal people and tourism businesses in the sector
Work with partners to develop appropriate infrastructure for visitors to regions
Better plan, market and showcase the sector to drive future sustainable Aboriginal tourism growth.
Read the Northern Territory Aboriginal Tourism Strategy 2020-2030
Read the Northern Territory Aboriginal Tourism Strategy Summary 2020-2030
Read the Northern Territory Aboriginal Tourism Strategy Report Card YE 2021
Read the Northern Territory Aboriginal Tourism Strategy Report Card YE 2022
Read the Northern Territory Aboriginal Tourism Strategy Report Card YE 2023
Page last updated on 22 November 2023