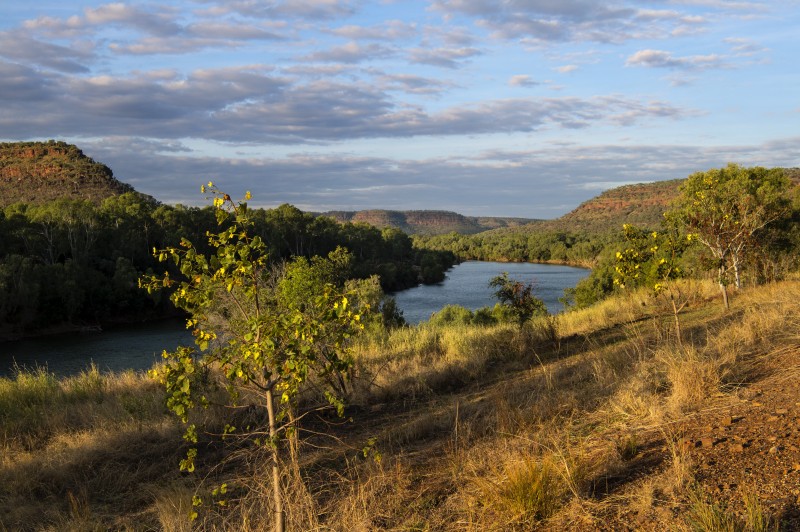 The Big Rivers Destination Management Plan (DMP) identifies key strengths and assets across the region. The plan considers visitation demand insights, existing planning and priorities for destinations in the region and stakeholder input. Actions have been identified to activate opportunities, address gaps and prioritise product development seeking to meet visitor demand while encouraging the development of a sustainable tourism sector for the region.
The Big Rivers region begins south of Kakadu National Park encompassing Pine Creek, then extends over 500km south to Kalkaringi and stretches across the width of the Territory between the Western Australia and Queensland borders. The region is significant in scale, covering over 360,000 square kilometres and accounting for an area greater than that covered by Germany. The region consists of a number of varied natural environments including vast rivers, tropical forests, rocky escarpments and savannah plains.
While the region is highly valued for its natural, cultural, and history and heritage attractions, there are opportunities to strengthen the tourism industry and further develop the quantity and quality of tourism products in the region.
Comparative advantages for the region include:
•    drive tourism with its central location and road connections between Queensland, Western Australia and the north and south of the Territory
•    the quality, quantity and diversity of the natural attractions in the region, including eight national parks or reserves and five main river systems
•    authentic Aboriginal cultural attractions and experiences, including Aboriginal cultural festivals
•    historical and heritage experiences
•    the warmth and hospitality of the people within the region.
Big Rivers Region Annual Report Card 2022
Big Rivers Regional Annual Report Card 2021
Big Rivers Region Summary DMP 
Big Rivers Region DMP

For further information on the region please contact Tourism NT's Regional Planning team on [email protected] or 08 8999 3859.
Page last updated on 03 April 2023