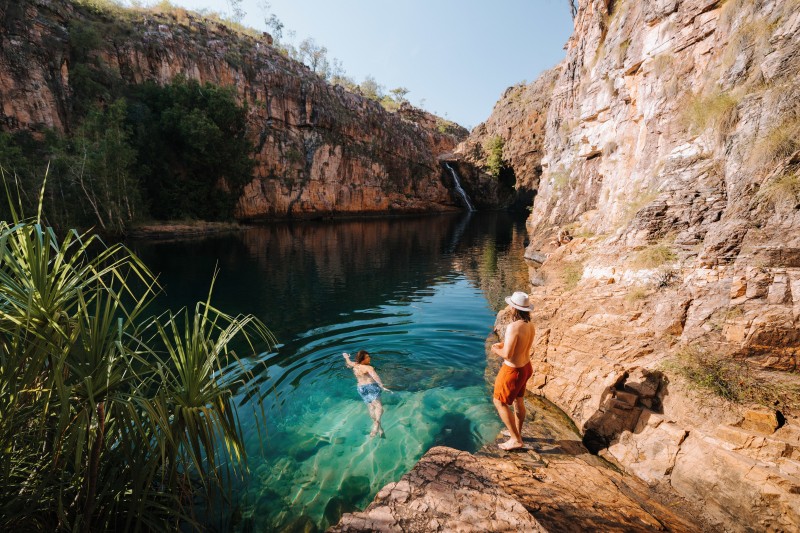 The Northern Territory's summer tourism campaign will inspire Australians to seek a different kind of summer and to book travel between September 2023 and March 2024 with enticing NT summer travel deals.
The campaign 
The 'Summer done differently' campaign will target domestic travel intenders across Australia and offer massive savings on bookings made through the key campaign partners. Deals and offers include bookable flights, accommodation, tours and attractions.
The campaign is live from 4 July 2023 with discounts and deals for travel from 1 September 2023 to 31 March 2024.
The activity will be executed via a nationwide media strategy across TV, innovative outdoor placements, social media, news partnerships and programmatic digital media buys, complemented by an integrated PR/media and organic social media plan.
As part of the campaign, four new 'Summer done differently' campaign videos are being produced and will be available for viewing from 24 July 2023.
The campaign's tagline is:
The key messages of the campaign are:
Summer looks different in the Northern Territory.
Summer starts early in the Northern Territory.
Spring into an early summer. Travel from September. Deals available now (pre-September).
Go where summer has already started. Exclusive offers available now (post September).
Visit www.northernterritory.com/summer for more information.
Watch the four summer done differently campaign videos here: 
Campaign partners
Tourism NT has partnered with travel retailers including Webjet, Jetstar, Virgin, Expedia Group, Travello, Tripadvisor/Viator, NT Now/Holidays of Australia, Tourism Top End and Tourism Central Australia.
How to get involved
Page last updated on 24 July 2023