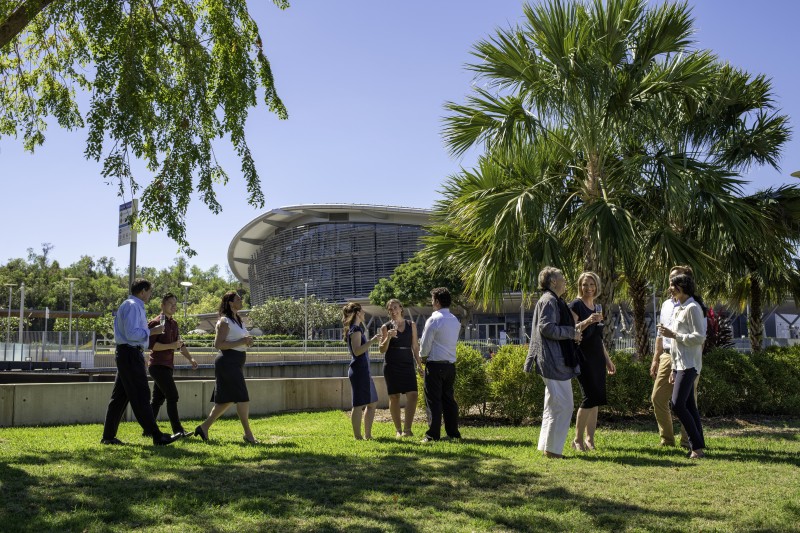 The Northern Territory stands unmatched as a destination by combining tangible elements to make it one of the most competitive, distinctive and meaningful places to host a Business Event. But it's not just the unique locations that makes it different; it's the experiences, the people, the hospitality, connection to Aboriginal culture over 65,000 years old and the feeling that you're part of something more.
NT Business Events
By implementing objectives outlined in the Northern Territory's first-ever dedicated Long-Term Business Events Strategy, NT Business Events (NTBE) is working to identify and strategically develop internationally significant and time sensitive tourism-focused events which build on the Northern Territory's strengths. 
The NTBE offers a concierge level of service designed to connect event planners and delegates to the many surprising and ingenious perspectives of the Territory. Through NTBE, unparalleled personal access is provided to destinations, venues and facilitators of meetings, incentives, conferences and exhibitions in the NT.
Targeting business event planners, NTBE activities include PR/advertising, business development, trade activities, partnership development and familiarisation visits.
NT Business Events Fund
The Territory has been able to lure more national and international events in the face of stiff competition from other jurisdictions, through the $9.33 million NT Business Events Support Fund, as part of the Territory Government's Turbocharging Tourism initiative. The NT Business Events Support Fund offers financial assistance of $100 per delegate to eligible organisations at the consideration or bidding stage, to encourage selection of the Northern Territory as the location to host the business events.
Since its inception in February 2018, the Fund has attracted more than 74 events to be staged in the Northern Territory between 2018 and 2025. The business events are anticipated to deliver an estimated $55.8 million in delegate expenditure, whilst attracting visitation from approximately 22,966 delegates to the Territory.
More Information
To find out how you can stage your business event in the Northern Territory please email [email protected] or visit the NT Business Events website.
Page last updated on 22 July 2021