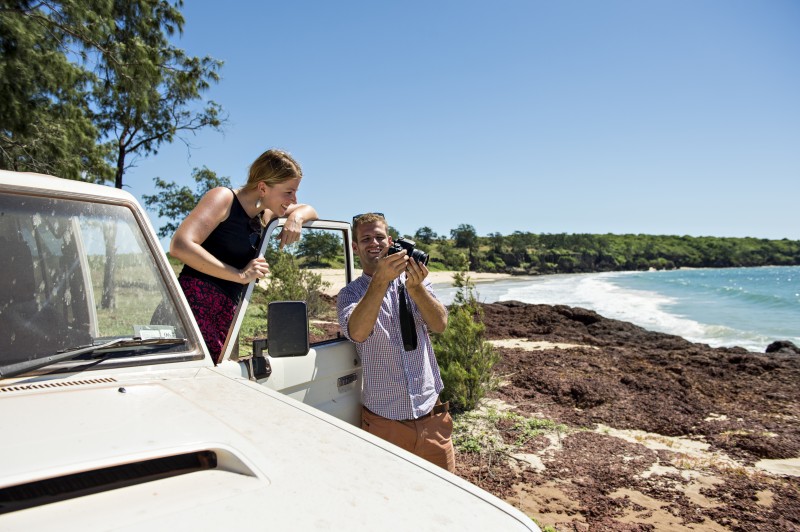 Generating positive media coverage for your business is a vital component in building awareness of your product and establishing its reputation. It also one of the most cost-effective ways to promote your product or experience.

Publicity can create a powerful media endorsement that acts effectively as a word-of-mouth recommendation. Positive media coverage can assist you in raising awareness of your products and experiences and can lead to direct enquiries and bookings. Journalists are approached constantly by businesses seeking to attract their attention. So how can you make a journalist take notice of you? How do you achieve publicity?

Tourism Australia has produced the guide 'Making a Splash Generating Publicity for Australia: A Practical Guide for Working with the Media' to help you respond to these questions and to better understand how to generate publicity. It explains how the media works and how you can better promote your product or experience through a variety of media channels. The guide also provides an insight into Tourism Australia's publicity programs and how you can be involved.

Media representatives often attend trade events looking for story angles; hence you need to be well-prepared to respond to both delegate and media enquiries. In this section you will find helpful information to prepare your business and staff to work effectively with media.
Media Releases 
A media release is a written statement that provides information in a ready-to-publish format that you provide to a journalist or editor to make an announcement or inform them of something you would like reported.
The media release is one of the most fundamental publicity tools, but it is easy to get wrong. Follow the tips below to create an informative and effective media release:
Identify key messages and ensure you deliver them early on in the release.
Use lead paragraphs to sell your idea – make sure you include "who, what, where, why and how" in the lead paragraph.
Always use clear, simple language and avoid jargon and acronyms.
Pay attention to detail, always using correct grammar, punctuation, capitalisation, spelling out numbers etc.
Provide quotes from a credible spokesperson that can be attributed and contacted for interviews.
Make sure that you have included all the relevant information that the journalist will need to know, such as prices, inclusions, validity for any special offers and your full contact details.
Make it easy for the journalist to understand your story and get in touch with you.
Copy should be written in the third person, i.e. the "he=she" format as in: "he said".
Have high-res (1MB) pictures readily available to supply media.
Media kit
A media kit is a set of promotional material that is distributed to the media for use. It should give media representatives a thorough background on your product or business and provide information in various formats.
A media kit could include:
•    Current media releases
•     Fact sheets about your business and products
•     Background on your company
•     Recent awards
•     Product biography
•     Executive biography
•     Latest brochures
•     High-resolution downloadable images of products, experiences, company logo, key executives or staff etc
•     Media contact information

Often, it is a good idea to have both a hard copy presented in a folder as well as an electronic version so it can be emailed to a journalist quickly.
Page last updated on 21 March 2023