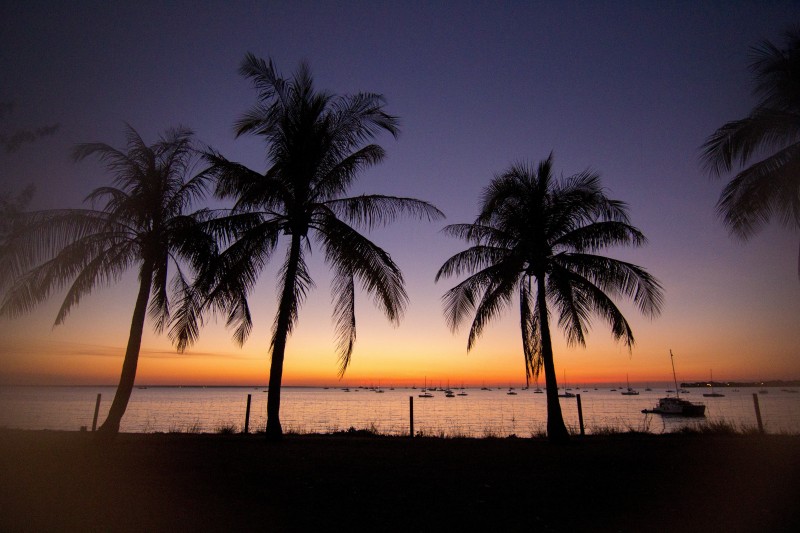 Tourism NT runs a number of trade and cooperative marketing campaigns with key airline and distribution partners which feature a range of Northern Territory product and experiences. This ensures attractive deals, affordable holiday packages and competitive airfares are promoted to our target audiences.

These campaigns strengthen our marketing focus and positioning, while delivering a strong return on investment. In every campaign we seek to address some of the barriers that we know can influence a consumer's decision to travel to the Northern Territory.

Trade marketing activity also includes other important activities such as trade education, incentivising trade to sell NT products and providing opportunities for the industry to meet with trade partners.

If you'd like more information on Tourism NT's cooperative marketing activity, please email [email protected]

Trade events provide opportunities for you to build your relationships with domestic distribution partners. Visit our events page for more information or contact [email protected]

If you would like further guidance, or wish to discuss your distribution strategy, please contact Tourism NT's Distribution team on [email protected]. 
Why should you get involved?
By marketing your product as part of a trade marketing campaign, you will be part of a collaborative marketing effort which targets people looking to book, or have booked a trip to the NT. 

For example, when a wholesaler runs a campaign to promote travel to Katherine, NT operators, such as tour operators, attractions or accommodation providers, can partner with the wholesaler to include their product/experience in the holiday offer.
To gain a deeper understanding of the importance of distribution such as pricing and rates, booking systems and the Australian Tourism Data Warehouse (ATDW) visit our Working with Trade Distribution page.
Get involved
If you would like to get involved, download the 2023/2024 Prospectus which highlights upcoming trade events.
Product and Distribution Partner Contacts
Tourism NT have provided a quick contact list of key national distribution partners that sell the NT in the domestic market. If you would like to get involved in future cooperative campaigns, simply contact the partner to find out how you can list with them and participate in their initiatives. Each partner has its own registration process and you will need to contact them directly.
Distribution Partners may include Wholesalers, Retailers, Online Travel Agents (OTAs), or National Tour Operators. 
Retailer/Wholesalers
AAT Kings
Mick Duck, Product and Contracting Manager
E: m[email protected] 
AOT Wholesale / Helloworld
E: [email protected]
Broome Kimberley & Beyond
Elisa Hardy, Product Manager
E: e[email protected] 
Flight Centre Global Product 
Anthony Mace, Product Manager – Australia, Flight Centre Global Product
E: [email protected]

Holidays of Australia and the World / NT Now
Andrew Nielsen, Product & Operators Supervisor
E: [email protected]
Journey Beyond (The Ghan)
Fiona Watson, Product Manager
E: fiona.watson@journeybeyond.com
Qantas Hotels / Jetstar Airways (Hotels)
Dean O'Leary, Account Manager
E: [email protected] 
Online Travel Agents (OTAs)
Big Red Group (Adrenaline, Red Balloon)
Antoinette Stavrou, Experience Development Executive
E: a[email protected]
Booking.com
https://join.booking.com
Expedia, Wotif, Hotels.com / Centralised Account Management Team
Supplier Support
E: [email protected]
GetYourGuide
Rachel Kiely, Destination Manager Australia
E: [email protected]
Travello
Ryan Hanly, CEO & Co-Founder
E: [email protected]
TripAdvisor
Lauren Whicker, Senior Account Manager
E: [email protected]

Webjet
Jason Cuschieri, Sales & Marketing Coordinator
E: [email protected]
Page last updated on 03 March 2023