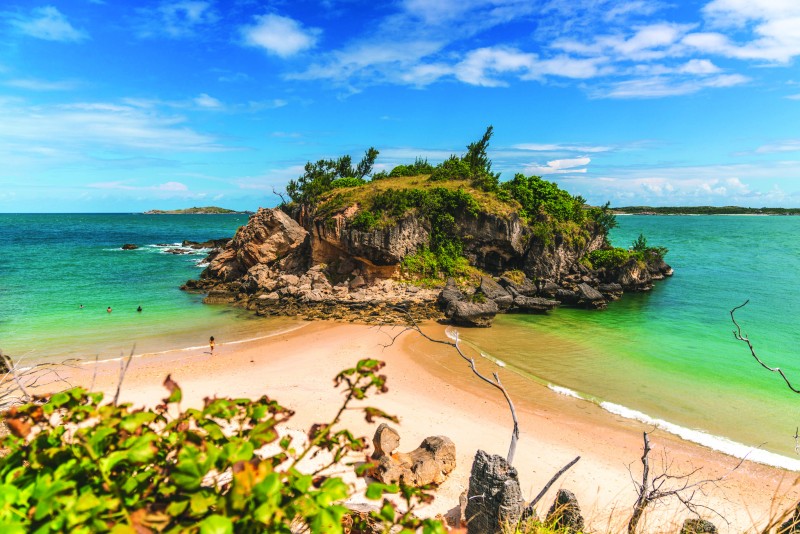 The East Arnhem Land Destination Management Plan (DMP) identifies key strengths and assets across the region. The plan considers visitation demand insights, existing planning and priorities for destinations in the region and stakeholder input. Actions have been identified to activate opportunities, address gaps and prioritise product development seeking to meet visitor demand while encouraging the development of a sustainable tourism sector for the region.

The East Arnhem region is Aboriginal land and home to the Yolngu people whose country encompasses the entirety of the mainland and northern islands of East Arnhem Land and the Anindilyakwa people whose home is entirety of the Groote Archipelago. The unique natural environment and breathtaking landscapes of East Arnhem Land make the region an unspoiled tropical paradise, boasting a pristine coastline, white sandy beaches and azure waters rich in biodiversity.

While the region is highly valued for its rich Yolngu and Anindilyakwa culture and natural attractions, there are opportunities to grow the tourism industry and further develop the East Arnhem Land visitor economy.

Comparative advantages for the region include:
the incredibly rich Yolngu and Anindilyakwa culture, offering a unique opportunity for cultural immersion and learning experiences
the unique natural environment of East Arnhem Land and its pristine coastline
diverse history: East Arnhem Land has a diverse and multifaceted history that lives on through its residents
adventure drives: the Central Arnhem Road drive and the tracks to access the more remote campgrounds in the region offer visitors the opportunity to journey through ancient landscapes, scenery and wildlife.
East Arnhem Land Region DMP Annual Report Card 2022 
East Arnhem Land Region Summary DMP 
East Arnhem Land Region DMP
For further information on the region please contact Tourism NT's Regional Planning team on [email protected] or 08 8999 3859.
Page last updated on 03 April 2023