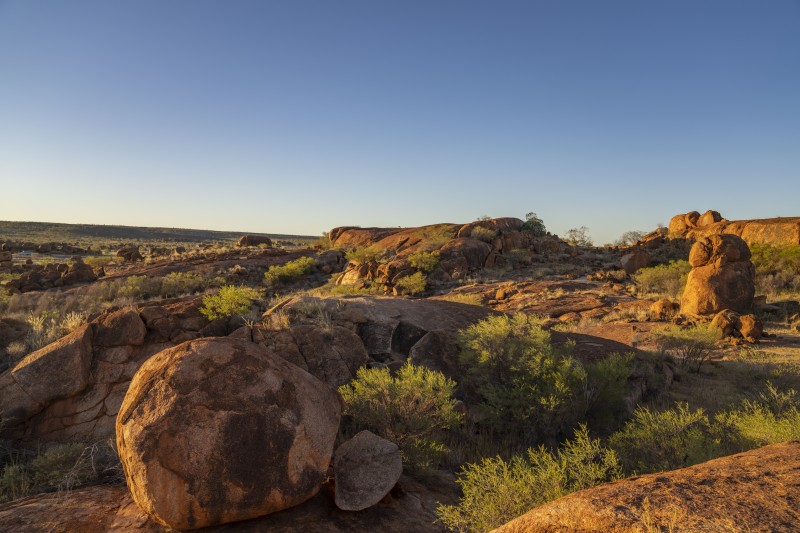 The Barkly Destination Management Plan (DMP) identifies key strengths and assets across the region. The plan considers visitation demand insights, existing planning and priorities for destinations in the region and stakeholder input. Actions have been identified to activate opportunities, address gaps and prioritise product development seeking to meet visitor demand while encouraging the development of a sustainable tourism sector for the region.

While the region offers important services and experiences for visitors travelling across the Territory, including unique Aboriginal cultural experiences and history and heritage attractions, a number of barriers to visitation exist that need to be addressed to enable sustainable tourism development. Strategically planned and implemented tourism experiences can be an economic driver, contributing to the growth and development of the region through job creation, investment attraction, and infrastructure development. Equally important are the social benefits delivered from tourism, such as added vibrancy and the lifestyle benefits that attract visitors and residents alike.

Comparative advantages for the region include:
the importance of drive tourism, as a timely and convenient stopover between the north and south of the Territory
the Nyinkka Nyunyu Art and Culture centre is highly rated, with existing opportunities available to further build the capacity of Aboriginal tourism

unique and quality historical and heritage experiences, such as the Battery Hill Mining Centre.
Barkly Region Annual Report Card 2022
Barkly Region Annual Report Card 2021
Barkly Region DMP Summary
Barkly Region DMP
More information
Master Plans have also been developed to help progress tourism in the Territory's regions. Please contact the Regional Planning team if you would like a copy of the master plan for the Barkly region.

For further information please contact Tourism NT's Regional Planning team on [email protected] or 08 8951 8518.
Page last updated on 03 April 2023