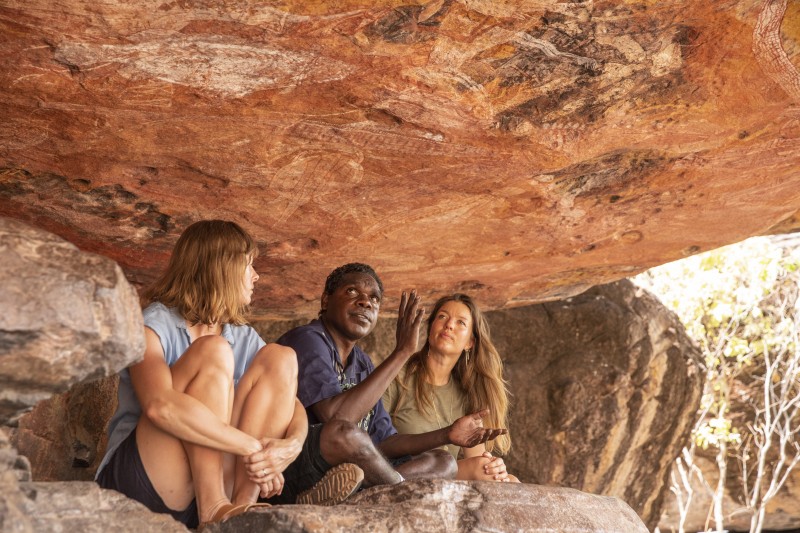 Our brand shows the Northern Territory is truly unlike any place on Earth, where you don't just observe it, you feel it through every sense.
A range of resources and assistance is available to help local industry use the Northern Territory brand to help grow their business.
Our brand is about much more than logos or colour schemes.
A comprehensive Brand Book is available to help operators connect their products and experiences to the new brand.
How do I access the new brand assets?
To access to the new brand materials including the new Brand Book, contact the marketing team within Tourism NT at [email protected]
To find our more about the Northern Territory brand, download the Northern Territory Brand Fact Sheet
Using the Northern Territory tourism logo
Tourism NT also sometimes enters into sponsorship arrangements to promote our Northern Territory brand and logo.
Local tourism businesses can also use the trademarked Northern Territory brand logo as part of their marketing activity, provided they seek permission from Tourism NT and sign a Deed, acknowledging the terms and conditions surrounding use of the logo. The logo and style guidelines will only be issued after this Deed is signed.
To apply to use the new logo, download the Logo Application Form here.
More information
If you have any questions about using the Northern Territory brand or logo, please contact [email protected]
Page last updated on 17 January 2020