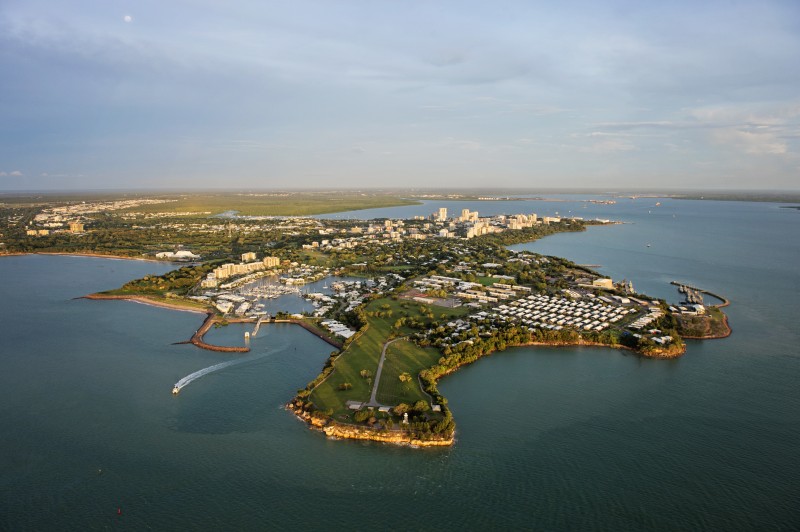 The Greater Darwin Region Destination Management Plan (DMP) is the last in the suite of regional DMPs to be released for the Northern Territory.
The Greater Darwin Region Destination Management Plan (DMP) identifies key strengths and assets that support tourism outcomes across the region. The DMP considers visitation demand insights, existing planning and priorities for destinations in the region, and input from stakeholder engagement. The DMP identifies actions to activate the identified opportunities, address gaps which limit development outcomes for the tourism industry and prioritises product development options. The DMP seeks to enable the region's tourism industry to meet visitor demand, while encouraging the development of a sustainable tourism sector for the region.
The Greater Darwin region (the region) covers over 30,000 square kilometres and includes the cities of Darwin and Palmerston, a number of regional centres, and the Tiwi Islands across the Timor Sea. The region extends south to Adelaide River, east to Mount Bundy on the Arnhem Highway, and follows the Mary River up to the Van Diemen Gulf. It is comprised of seven local government areas (LGA): City of Darwin, City of Palmerston, Litchfield, Coomalie, Tiwi Islands, unincorporated NT and the Wagait Shire.
As a result of its northern proximity, Darwin is the closest Australian capital city to Asia, offering convenient air and sea travel routes for visitors. Darwin's international airport, cruise terminal and tourism experiences encourage travel via Asia and the Pacific.
Comparative advantages for the region include:
The region's far north geography and location between Australia and Asia
Territorians reputation for being relaxed and welcoming, offering warm hospitality 
The tourism sector in Darwin is mature, with established visitor markets, tourism experience and amenities
Tropical environment and relaxed lifestyle
High quality and accessible nature experiences
The Greater Darwin region is famously multicultural
Aboriginal cultures with the the region including the lands of the Larrakia, Tiwi, Wulna, Limilngan, Uwnmil, Kungarrakan and Awarai (Warai) people; and
Distinct festivals and event experiences.
Greater Darwin Region DMP Annual Report Card 2022
Greater Darwin Region DMP 2022 Summary
Greater Darwin Region Destination Management Plan 2022
For further information on the region email Tourism NT's Regional Planning team [email protected] or phone 08 8999 3859.
Page last updated on 03 April 2023