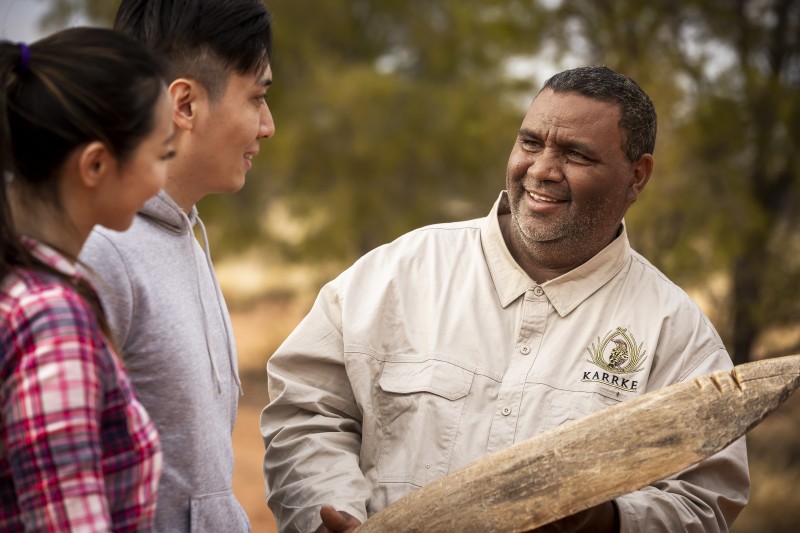 Tourism NT, an agency within the Department of Industry, Tourism and Trade, is responsible for marketing the Northern Territory as a desirable visitor destination nationally and for the sustainable growth of the tourism industry in the Northern Territory. The agency incorporates the functional areas of Industry Development, Marketing and NT Business Events.

Tourism NT supports the tourism industry through multiple initiatives including holistic destination development and improving visitor experience. We're dedicated to industry growth and actively engage with the wider tourism industry to provide information on existing support programs and services.

We work closely with a range of partners, including the Territory's two Regional Tourism Organisations – Tourism Top End and Tourism Central Australia. Contact details and information of the support Tourism NT's partners can provide operators can be found on our Partners page.
Our team
Whether you're a developing tourism business or are well established within the industry, we are here to help you succeed and look forward to working with you. 

Our Working with Tourism NT guide can help you contact the best person or area to answer your questions. It has been created to give you a better understanding of what we do, how we can work with you to enhance your business and where you can source vital information on the Northern Territory's tourism industry.

The guide clarifies work areas within Tourism NT and the best initial contact for each area in the agency.

Key work areas and summaries are outlined below:

•    Research and insights – information on NT visitation to support informed business decisions
•    Marketing – branding, ATDW, trade marketing, social media and PR assistance
•    Consumer social media – channels Tourism NT use to connect with your customers 
•    Industry development – business and sector development support including the industry toolkit and regional planning
•    Industry events – supporting networking and tourism excellence
•    NT Business Events – linking into the business events market
•    Connect and keep in touch with Tourism NT – how to keep updated on industry relevant information, including an easy checklist
The guide can be accessed online and will be updated to adapt to internal changes and staff movements.
Page last updated on 19 November 2020