Communication is key
At present, 38% of visitors actively look for sustainability information1 from operators and two out of three visitors want more sustainability information2. These numbers are expected to increase as the appetite for sustainable tourism continues to grow.
For visitors not actively seeking sustainability information from operators, 56% still said they would review the information if easily accessible, which may influence decision making1.
Sustainability information needs to be authentic, accurate and clearly visible on your website. Seven out of ten travellers stated that they avoid travel options they do not feel are truly committed to sustainable practices and the same number felt overwhelmed by starting the process of being a more sustainable traveller2.
1 Booking.com, Sustainable Travel Report, published 2022
2 Expedia Group, Sustainable Travel Study, published 2022.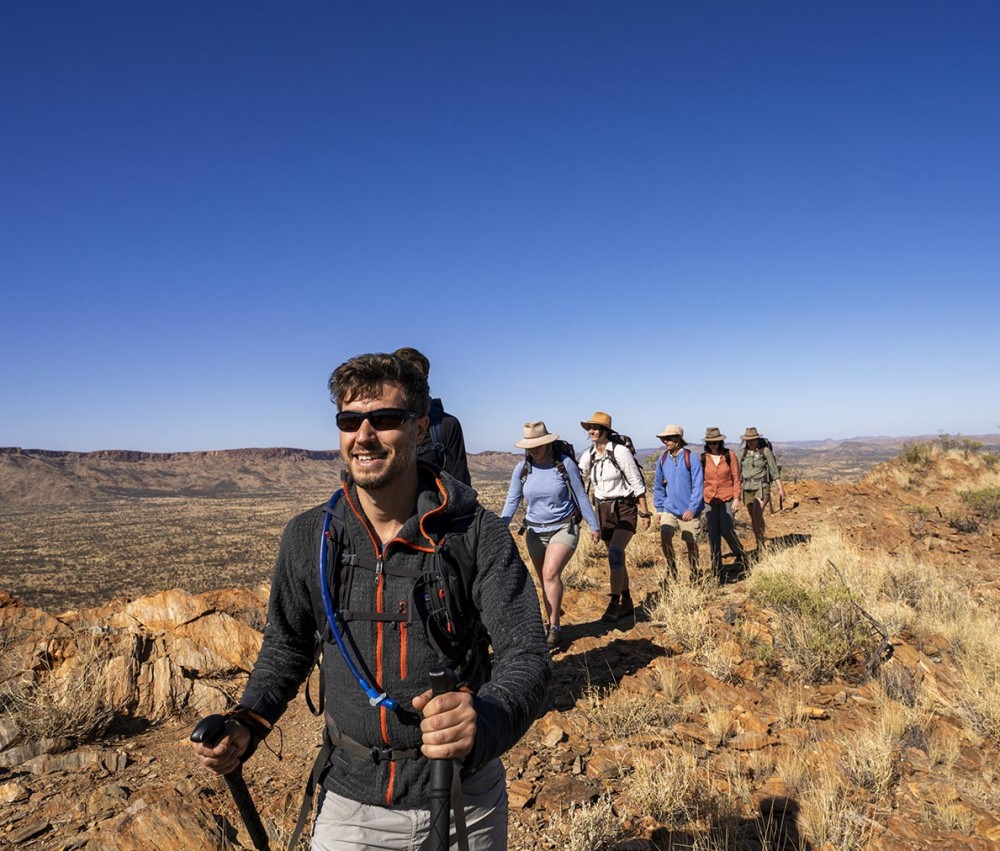 Who is a sustainable traveller?
Sustainable travellers understand their impact on the places they visit and care about the contribution of their tourism spend. They appreciate that it is important to reduce their negative impact, increase their positive impact and to support sustainable businesses, even if it means spending more.
Sustainable travellers seek out authentic experiences, are highly interested in Aboriginal culture, will want to connect with host communities and look for ways to support community initiatives. They also want unique experiences in natural environments and will take time to research destinations prior to visiting.
The NT's capacity to match these values is a significant opportunity for operators and contributes to our objective of developing the NT as a compelling destination for authentic sustainable travel.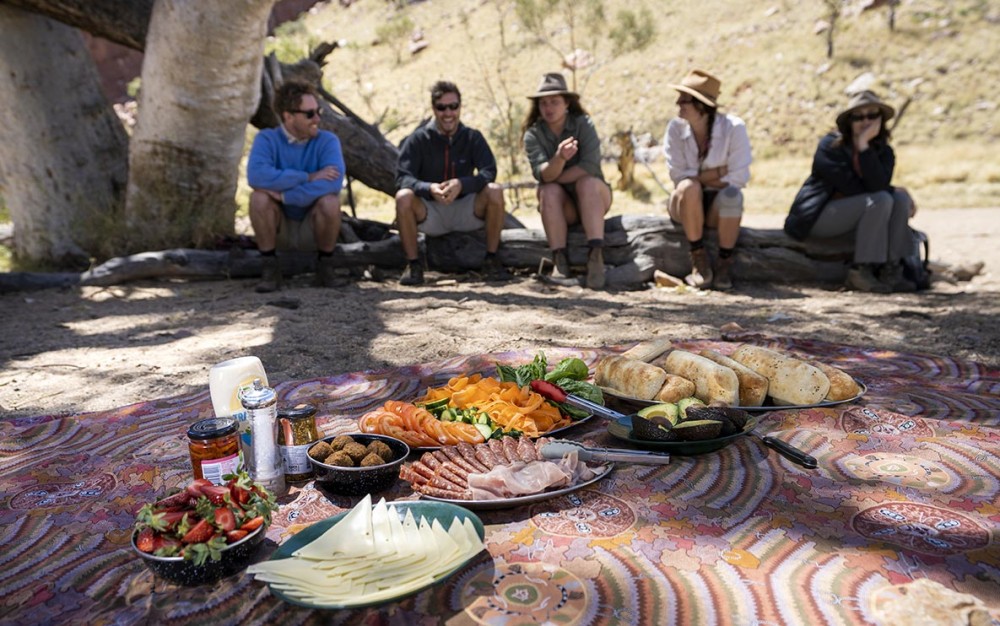 Percentage of travellers interested in options with low environmental impact
3 Expedia Group, Sustainable Travel Study, published 2022.
4 Booking.com, Sustainable Travel Report, published 2022.
%
are willing to sacrifice convenience to be a more sustainable traveller3
%
have looked for more environmentally friendly transportation or lodging3
%
would like to opt for environmentally friendly transportation or lodging on their next trip3
%
would choose products that supported local communities and culture, even if it was more expensive3
%
want to have authentic experiences that are representative of the local culture4
%
want to leave the places they visit better than when they arrived4
3 Expedia Group, Sustainable Travel Study, published 2022.
4 Booking.com, Sustainable Travel Report, published 2022.
What information are visitors looking for?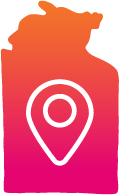 45
%

want recommendations for
locally-owned
businesses and restaurants

45
%

want
transportation
options that have lower environmental impact

42
%

want recommendations for destinations that support
indigenous cultures and heritages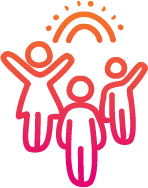 43
%

want information on how to best engage with
local cultures and communities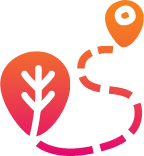 41
%

want
walkable or bikeable
destination recommendations
41
%

want
eco-friendly activity
recommendations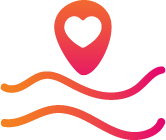 39
%

want recommendations for destinations that are not
over-visited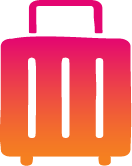 37
%

want information on how to
pack more sustainably

34
%

want information on
volunteering with or supporting
local organisations
Source: Expedia Group, Sustainable Travel Study, published 2022.
Talking to your customers
It is important to use the right tone when talking to travellers:
Clarity
Sustainable travel information can be overwhelming and confusing. Make it easy to understand, leverage visual formats, and show clear impact, highlighting key performance data.
Authenticity
Travellers want to know (and see) that operators are committed to sustainability, not just checking a box. Back up messaging with data. Avoid greenwashing Tooltip button at all costs.
Value
Travellers are willing to pay more for sustainable travel options. Illustrate the value and positive impact of making more conscientious choices.
Stay local
Visitors want to contribute to local communities positively - let them know how they can immerse themselves and give back to the community.
Seasonality
33% of visitors are willing to travel outside peak periods to reduce overcrowding of destinations. Promote shoulder and off-season visitation, particularly if it involves a sustainable travel product.
Be honest
Travellers don't expect you to be perfect today, but they do expect you to be committed to progress over a reasonable timeframe and to demonstrate your progress towards that goal. Demonstrate how you walk the talk.
Website inclusions
Many businesses have dedicated sustainability pages displaying all their sustainability information in the one location. This is often the most clear and straightforward way of presenting your sustainability journey and impact.
However, some businesses choose to weave a sustainability narrative throughout their whole site, to show their deep and embedded commitment to sustainability across their entire operations.
Whichever option you choose, ensure your sustainability information stands out and is prominent on your website, so readers do not need to go searching for information.
Some things to consider:
Sustainability ethos/commitment
Does your business have its own sustainability ethos/commitment that you can share with visitors?
Sustainability policy
Does your business have a sustainability policy that you can share with visitors?
Accreditations and support programs
Has your business achieved an accreditation, certification or participated in a support program? Make sure you display a logo, scorecard or certificate!
What have you done so far?
Break down what you have achieved and your plans for the future, under the four key sustainability pillars:
Sustainable management: what are your overarching sustainable practices or policies? How do you measure and monitor your sustainability?
Socio-economic impacts: what economic impact does your business have on the local community? What impact do your visitors have?
Cultural impacts: how does your business enhance the preservation of Aboriginal culture? How do you assist visitors to understand and respect culture?
Environmental impacts: what steps has your business taken to reduce its impact on the environment? How do you encourage visitors to do the same?
Tips for visitors
Help your visitors to be sustainable travellers.
Include tips, advice and information about your local region and what travellers can expect on your website, social media or email. 
You could include:
Information about the weather, including advice about the type of clothing to be most comfortable in your climate. You could provide information about your region's Aboriginal seasons. For example, the Six Seasons of Kakadu.
Information about how your customer can reduce single use plastics, by bringing their own reusable items such as water bottles, coffee cups, reusable cutlery and tote bags for shopping.
Information on locally produced, environmentally friendly products, such as nature based mosquito repellents and sunscreens.
Advice about how to be a responsible traveller in the natural environment, such as keeping to the walking tracks, taking all rubbish with you, not leaving a trace and limiting sunscreen in waterholes by wearing sun protection clothing instead.
Information and links to local community initiatives, volunteer programs and cultural festivities.
Advice about how visitors can get to your business in the most sustainable way.

Key engagement actions
Look for opportunities to speak to your audience
Always look for opportunities to speak to your potential and current visitors to promote your sustainability journey. Link messages back to your sustainability commitment, vision, and achievements, and ensure messaging is clear and authentic.
Ensure content is updated and relevant
Update your sustainability content regularly. This includes your website, social media sites, blogs and third-party websites.
Make sure your Australian Tourism Data Warehouse (ATDW) listing is up to date
ATDW contains sustainability information. Ensure your listing is up to date and includes your sustainability targets and achievement.
For assistance: [email protected]
Keep Tourism NT updated
Tourism NT want to hear about your sustainability achievements to include your business in promotions, campaigns, packages and famils.
Email: [email protected]
Keep your Regional Tourism Organisation (RTO) updated
Tourism Top End and Tourism Central Australia play an important role in visitor information and bookings. Keep them updated about your sustainability journey by presenting to their customer service staff or at monthly meetings when you have exciting new developments.
Tourism Central Australia: [email protected]
Tourism Top End: [email protected]
Keep Tourism Australia updated
Tourism Australia want to learn about your sustainability achievements to help them promote Australia to the rest of the world as a sustainable tourism destination.
Email: [email protected]
Greenwashing
Advertisements and corporate activities that are made to appear more environmentally friendly or sustainable than they actually are.
Page last updated on 08 August 2023