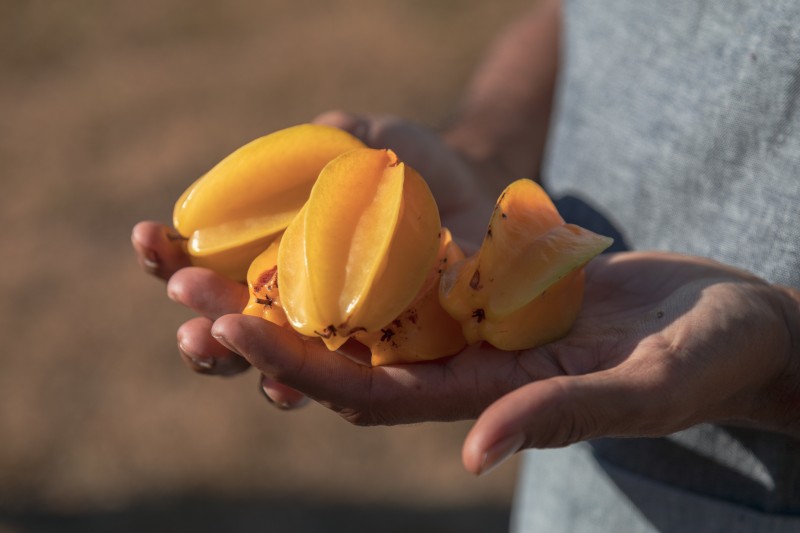 The Territory is a desirable destination to experience unique flavours and exceptional food and drink experiences. The multiculturalism of the Northern Territory, including 65,000 years of continuous living culture, along with residents from over 100 nationalities, particularly Greek and Asian immigrants, creates an ideal gourmet scene for a strong tourism offering unlike any other.
Tourism NT is developing innovative initiatives to showcase Territory produce and dishes from venues across the region. The Territory's food and drink sector has the potential to shine by building on product strengths – including the capacity of the NT's popular outdoor markets to connect growers and makers, bush foods and bush food inspired products, passionate local personalities, as well as festivals and events sharing the connection of food to culture and storytelling.
Industry partnerships
Tourism NT works closely with Hospitality NT to deliver a range of programs and encourage the development of new visitor experiences. Prior to COVID-19, 50 cents in each $1 spent in a café, restaurant or takeaway food outlet could be attributed to a visitor. 
Tourism NT and Hospitality NT partnered to deliver the Signature Series program in 2019, which encouraged local hospitality businesses to profile a hero local ingredient in their signature dish or drink. The program offered the hospitality industry an opportunity to learn food styling and photography through a masterclass. Content was produced from the series for future food tourism promotions. Tourism NT also supports the annual Hospitality NT Gold Plate Awards, a prime opportunity to showcase the best of the Territory's restaurant and dining establishments, the unique food and drink offerings, and recognition and promotion of best practice and excellence across the sector.
Food tours and forums
Tourism NT is committed to championing local ingredients at trade and consumer events and speaking with industry to raise the profile of locally sourced produce in tourism businesses. Tourism NT delivered the Darwin Food Tour in April 2019, hosted by Hospitality NT, connecting chefs and industry experts with local producers and suppliers. The event will also be delivered in Katherine and Alice Springs in early 2021.

Bush foods and bush food inspired products are an area where the Territory can showcase its unique and creative cuisine offerings. In August 2020, Tourism NT and Hospitality NT presented the Creative Cuisine workshop, promoting ethically harvested bush foods from Aboriginal businesses such as Maningrida Wild Foods, Gunbalanya Meats and Central Australian catering and bush food supplier Kungkas Can Cook. For more information on the Aboriginal Bushfoods Forum and its outcomes download the summary sheet. 
Opportunities
Hospitality organisations are encouraged to take part in the Territory Tourism Voucher initiative by packaging their food and drink experience alongside a tourism product, such as a tour/accommodation/attraction/car hire business. For example, a restaurant and an attraction partnership offering a meal and tourism experience. Territory restaurants and cafés, as well as businesses offering cooking schools/lessons/workshops and local produce are all eligible.
Find out more
To discuss further opportunities and how to get involved in Tourism NT's food and drink visitor experiences please email please email our Tourism Development team on [email protected] or download the Food & Drink Flyer.
Page last updated on 21 March 2023