Tourism Business Support Guide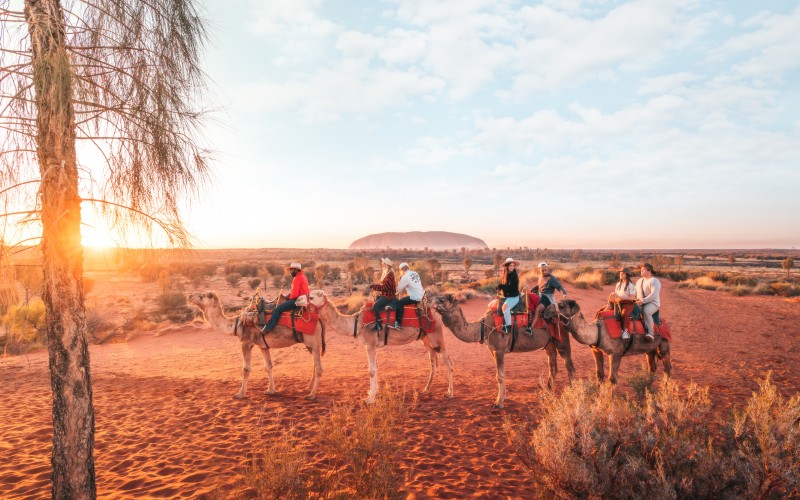 Welcome to your Tourism Business Support Guide
Tourism NT has partnered with Tourism Top End, Tourism Central Australia, the Business Enterprise Centre NT and Department of Industry, Tourism and Trade business divisions to better service the NT tourism industry through the Tourism Business Development Program (the program). 
There are an abundance of programs available to the tourism industry, however they can be tricky to navigate. To simplify this process, the program has been designed to help tourism businesses access a range of targeted support programs to help businesses succeed and grow.
The program helps businesses identify areas of development and provides a clear path to implement these goals. 
Co-designed with our industry partners, the program incorporates a seven-pillar framework which covers all areas that can assist with business growth.
The seven-pillar framework
The seven-pillar framework and corresponding benchmarks outline the Tourism Business Development Program. 
The seven-pillars include:
Social media and public relations (PR)
All pillars have corresponding benchmarks which are categorised from a developing level through to a leading level. The benchmarks are explained in detail throughout this Tourism Business Support Guide. 
Some benchmarks within the pillars may not be applicable to your business. The relevance of these benchmarks will depend on your business goals. 
See each pillar in-depth on the navigation pane of this page.  
Tourism Business Development Program opportunities
The program has been prepared to assist you in identifying potential areas of business improvement and navigate the support opportunities that can help you meet your business needs. 
Opportunities available:
Expand and grow your business
Develop new tourism product and experiences
Access skills development and training
Expand into international markets
Attract business investment. 
Access the Tourism Business Development Program
Follow these steps to access the program.
Step 1: Contact
Email [email protected] for more information on the tourism development program.
Step 2: Seven-pillar assessment and referral
Your tourism industry development representative will assess your business using the seven pillars. Businesses that are developing will continue to be supported by the RTO. Identified leading tourism businesses will be referred to Tourism NT's Tourism Enterprise Officers.
Step 3: Build your action plan
Work with the tourism industry development representative to create an action plan that addresses important aspects of your business based on your goals. 
To assist you, the tourism industry development representative will provide you with specialist referrals that are specific to your needs. Next, you agree on a suitable date for the representative to discuss your progress and provide you with further assistance.
Step 4: Repeat
Business support will be ongoing to assist with continuous improvement of your business outcomes.
Further information
To view a summary of the seven-pillars and their benchmarks download the condensed version of the Tourism Business Support Guide. 
For any questions on the Tourism Business Support Program and Guide, contact Tourism NT on the following: 
Top End:
[email protected]
08 8999 3951
Central Australia: 
[email protected]
08 8951 8158
Page last updated on 17 August 2023