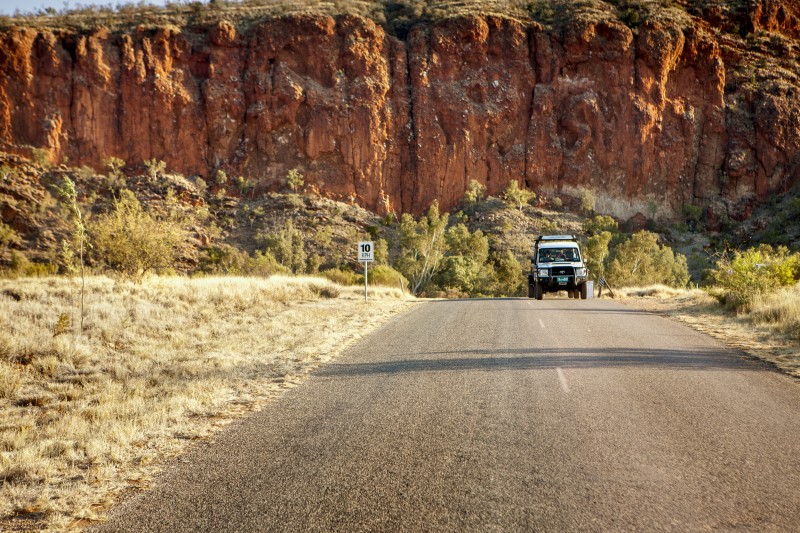 The wide open spaces of the Northern Territory make it one of the best road trip destinations in the world. Self-drive experiences can be marketed in their own right, both solely within the Territory and when they form part of 'grand tours' assembled across neighbouring state borders. The Territory's vast landscapes also present the perfect opportunity for holiday visitors to fly to one of the Northern Territory's popular destinations and hire a car or campervan to explore the surrounding areas.

The drive market is crucial in facilitating regional dispersal and access to the Northern Territory's unique visitor experiences. Tourism NT has developed a dedicated Drive Tourism Strategy to identify key product and marketing opportunities to further develop the Northern Territory offering as a drive destination for the holiday market. Drive-related tourism currently represents 40 per cent of visitation to the NT, with growth in this market supported through consumer marketing and communications to increase desirability for travel to the Northern Territory, inspiring more people to visit, stay longer and spend more.

Research indicates drive holidays are appealing to people of all ages. Segments targeted within the drive market include 'grey nomads', families and youth visitors. While the 50+ market have the highest visitor numbers, people aged 18-29 and 30-49 are more likely to consider the Territory for a drive holiday.
Drive Market Study
Tourism NT conducted a drive study to better understand the Northern Territory drive tourism market, specifically market segments and the attitudes and behaviours towards drive-related tourism. The study saw 1300 participants complete an online survey, 180 international self-drive visitors participate in a face-to-face intercept survey, and further research compiled through focus groups and online forums. Research found that drive holidays appeal to distinct market segments, including the busy fly-drive, the long self-drive and grey nomad market. The Drive Market Study and further published studies can be viewed under Research Projects.
Find out more
For more information on the drive market, please contact please contact [email protected].
Page last updated on 07 September 2021