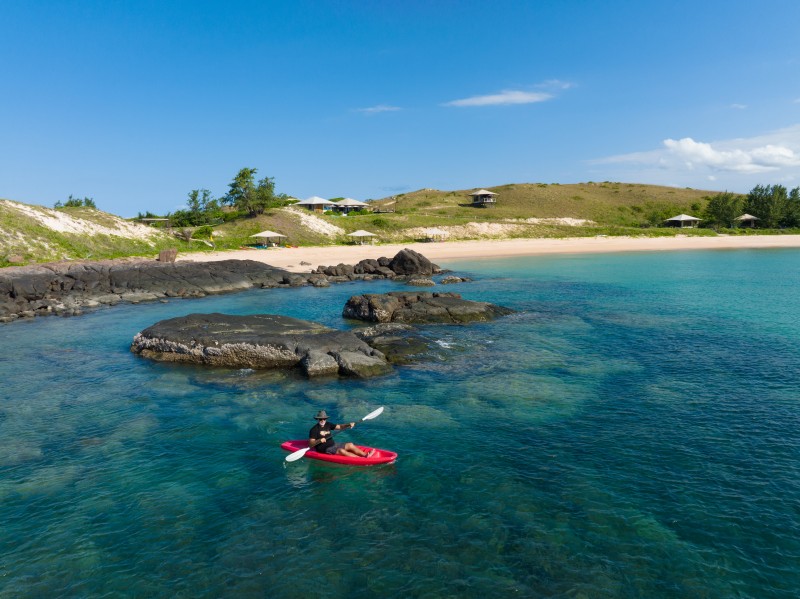 Increasingly, travellers are looking for sustainable travel options and demand that businesses and governments drive sustainable development. 
Sustainable tourism is defined by the UN World Tourism Organisation as "tourism that takes full account of its current and future economic, social and environmental impacts, addressing the needs of visitors, the industry, the environment and host communities."
Here in the Northern Territory, we aim to come together as an industry to protect and restore our natural environment, hold sacred Aboriginal cultures and learn from Aboriginal Territorians, and enrich our diverse local communities as we share our unique and stunning backyard with visitors from Australia and around the world.  We strive for economic resilience and prosperity as we work towards becoming a world leader in sustainable tourism.   
Sustainable Tourism Action Plan
Tourism NT has delivered the Sustainable Tourism Action Plan, to place the Northern Territory as a compelling destination for authentic sustainable travel and to help the NT tourism industry become a positive driver for sustainable development and the conservation of our natural and cultural landscape and heritage.
Sustainability for Tourism Industry Grant
A total of 11 tourism businesses have received $261,298 in funding for projects to reduce their ecological and carbon footprint, benefit local community well-being and positively impact the Territory's natural and cultural environment. With 7 projects in the Top End and a further 4 in Central Australia, the program will help to build the Northern Territory's reputation as a compelling destination for sustainable travel.
See list of recipients here: Sustainability for Tourism Industry Grant
Page last updated on 26 October 2022