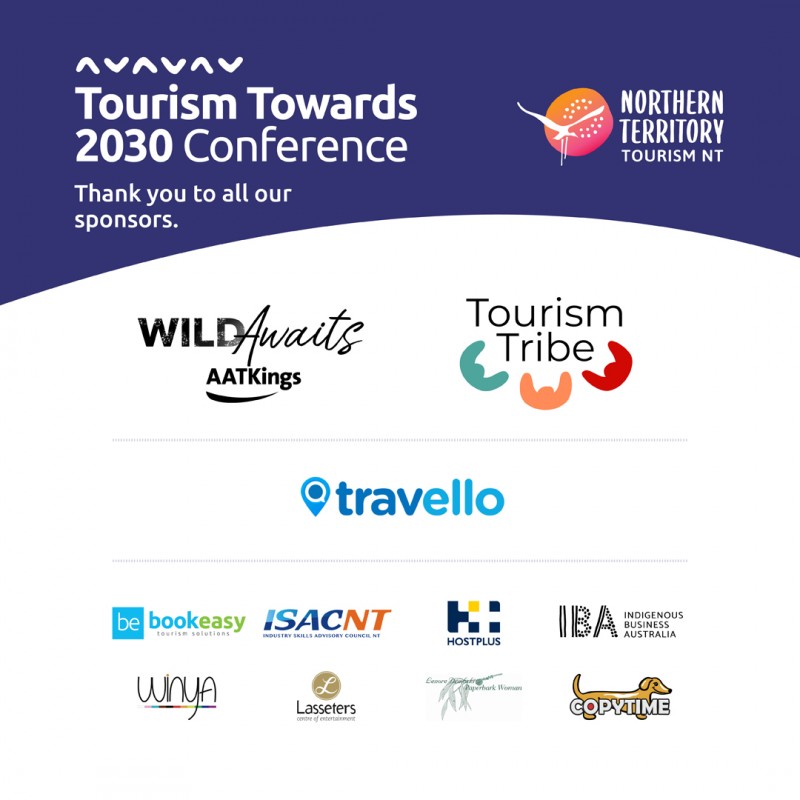 Tourism NT thanks the above sponsors of the 2023 Tourism Towards 2030 Conference.
Sponsorship opportunities for the 2024 Tourism Towards 2030 Conference will be available.
Sponsorship will provide the opportunity to meet with the industry's key decision makers. It will showcase your commitment to the sector and highlight your understanding of tourism's significance and contribution to the Territory's economy through:
•    access to tourism leaders and key decision makers
•    exposure of your company and product to the tourism industry
•    an opportunity to promote your brand, product and service
•    align your business with the best in the tourism industry
•    networking opportunities with industry.
To register you interest in this sponsorship opportunity for 2024, please call 08 8951 8518 or email [email protected] 
Page last updated on 06 July 2023