Australian Tourism Data Warehouse (ATDW)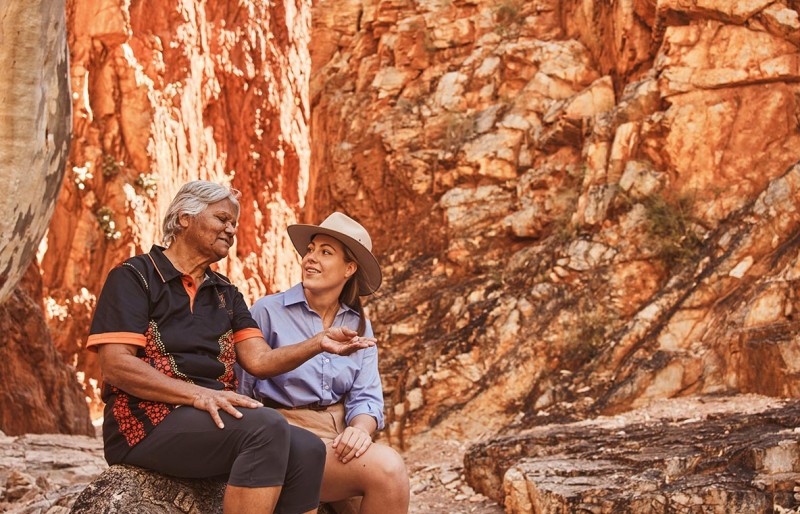 Exciting Changes ahead at ATDW.
The Australian Tourism Data Warehouse (ATDW) have been embarking on a digital transformation journey, including a rebrand with a fresh new look, and a modernised platform. The new platform will launch in 2024 and will continue as a free resource for Northern Territory tourism operators.
To learn more about these exciting changes visit the Australian Tourism Data Warehouse (ATDW) website.
What is ATDW
ATDW is Australia's national tourism marketing platform representing over 50,000 small and medium-sized tourism businesses and destinations. Their main goal is to support Australian tourism businesses to make the most of their digital marketing efforts, expand their reach, promote their offerings, and attract more online traffic.
Having a business listing on ATDW is a requirement for your business to appear on the Tourism NT consumer website and to access many Tourism NT grant programs. As a NT tourism operator, your ATDW listing is fully subsidised by Tourism NT.
Benefits of ATDW
Significant online exposure: Achieve local, national and international visibility by listing a profile on ATDW.
Enhance your marketing: Leverage the marketing and campaign expenditure of Tourism NT. 
Create instant deals: Create more online presence through tactical deals and special offers directly to consumers.
Timesaving: Create one listing, which will appear on multiple websites, including northernterritory.com.
Quality information: All content is quality assured by a dedicated ATDW support team.
To view your existing ATDW profile or register for a new profile visit Australian Tourism Data Warehouse (ATDW)
Book a one on one ATDW session - https://outlook.office365.com/owa/calendar/[email protected]/bookings/
For further assistance on your ATDW listing contact Tourism NT [email protected] 
Page last updated on 04 October 2023