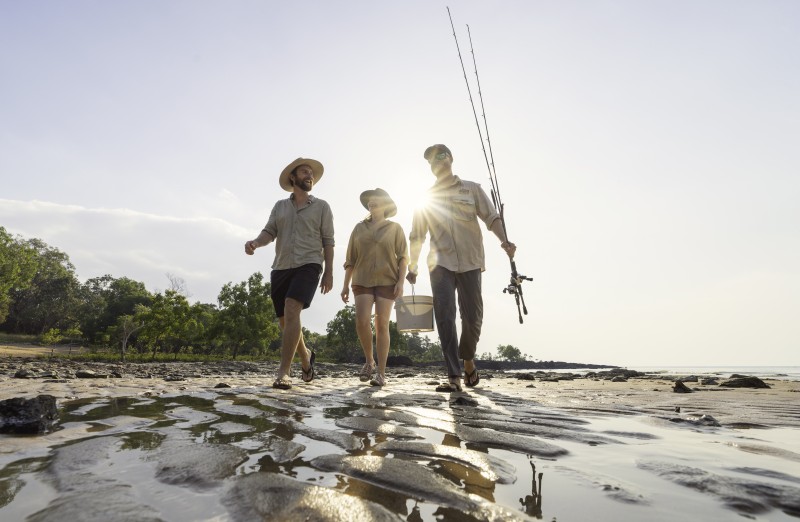 Tour Guide Ready Program – Round 3
Tourism NT is providing $50,000 (excluding GST) in grant funding to assist with building a capable tour guide workforce in the Northern Territory (NT).
Up to $5,000 is available for NT-based tour operators (applicants) who conduct tours in the Northern Territory to train new tour guides (entrants). The program is designed to streamline training for entrants and offers flexibility.
The program will reimburse the applicant up to $5,000 upon completion of the following training components:
HLTAID011: Provide First Aid, or HLTAID005: Provide First Aid in Remote Situations
Heavy vehicle training and license (Light Rigid, Medium Rigid or Heavy Rigid)
MAR20321: Certificate II in Maritime Operations (Coxswain Grade 1 Near Coastal)
MARSS00008: Shipboard Safety Skill Set
TLIC0023: Operate a four-wheel drive vehicle (including defensive driving and 4WD training recovery)
Becoming a Tour Guide (Savannah Guides)
Micro-Credentials Tour Guide Course (Tour Guides Australia)
EcoGuide Certification (Savannah Guides)
Other: provide a strong business case as to why an alternative training component that is not listed above is required for your business.
At a minimum, entrants who are employed by an applicant that conducts tours in either Uluru-Kata Tjuta or Kakadu National Parks are required to complete either VTP490 Kakadu Knowledge for Tour Guides or VTP489 Uluru and Kata Tjuta Knowledge for Tour Guides accreditations to be eligible for any other support component. These courses are currently available at no cost for NT residents.
Entrants must complete all approved training components by 30 April 2024 for applicants to receive reimbursement.
Indicative dates
Applications close: 29 February 2024
Notification of outcome: within 7 days of application
Completion date: 30 April 2024
Last date for acquittal: 15 May 2024
This is an open non-competitive grant and applications will be assessed as received. Dates are indicative only and the program may close earlier if funding is fully subscribed.
More information
Please email [email protected] or call 08 8999 3921.
For Terms and Conditions or to apply visit grantsnt.nt.gov.au.
Page last updated on 14 July 2023