Tourism Distribution Grant Program 2023/24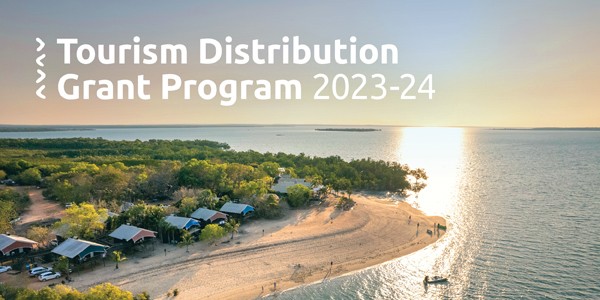 Tourism NT is providing grant funding to support Northern Territory tourism businesses in their efforts to increase their product offerings in distribution.
This grant is designed to increase online book-ability and actively aid connection with distribution partners to enhance trade relationships with domestic and international partners.
The program offers flexibility to best support Territory tourism businesses specific needs and their focus area for distribution growth.
Funding is available to contract advice with planning in distribution domestically and/or internationally, implementing a Tourism NT recognised booking system, develop an export marketing plan, or attend an approved tourism related event in the 2023/24 calendar as a first time attendee or returning to market after a significant pause.
Apply for a minimum of $1,000 of grant funding up to a maximum of $5,000. Businesses will be expected to contribute a matched cash contribution.
The grant guidelines can be viewed here.
Indicative dates
Applications close: 4pm 30 April 2024
Notification of outcomes within 2 business days of application.
This is an open non-competitive grant round and applications will be assessed as received. Dates are indicative only and programs may close earlier if funding is exhausted.
For further information please contact [email protected] or phone 08 8999 3921
To apply visit grantsnt.nt.gov.au 
Page last updated on 10 July 2023