Express Tour Guide Ready Program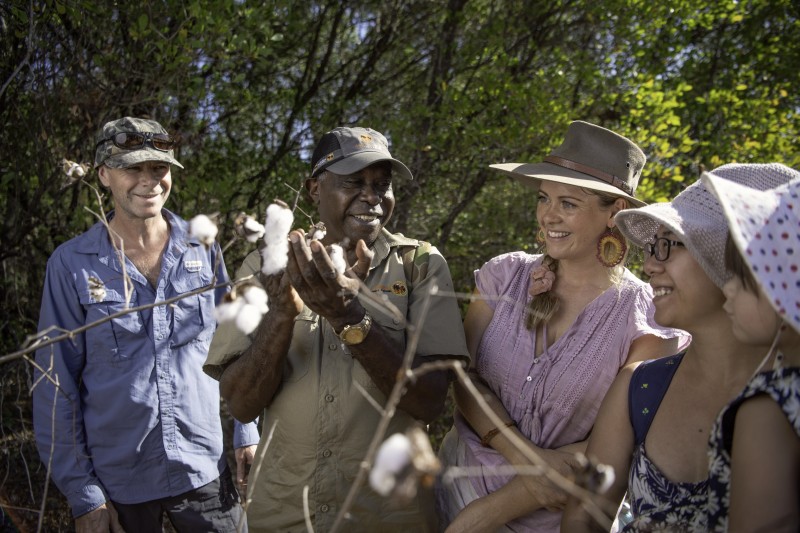 Streamlined training available for tour guides in Kakadu National Park
Tourism NT have designed an express version of the Tour Guide Ready Program (Express program) to streamline applicants into tour guide training in time for the season ahead. 
The tour guide ready programs are designed to build a capable workforce in the Kakadu region for the season ahead, and to assist tour operators who have been affected from the COVID-19 pandemic who did not benefit from the Territory Tourism Voucher scheme.  
The Express program has been designed to streamline training for entrants and offers flexible training dates. 
The express program will subsidise the below training costs to the tour operator. 
VTP230 Kakadu Knowledge for Tour Guides (conducted through CDU) – compulsory for every entrant in the program
Heavy vehicle (HR/MR) training and license
Remote / Senior First Aid Certificate
There are only 30 positions available in this express program.
Entry to the program is open until the 30 April 2022 or until all 30 positions have been filled. All training must be completed by 31 May 2022 to receive a reimbursement. 
To enter you must be a tour operator who conduct tours in Kakadu National Park. 
Any tour guides that you wish to enter who already hold a current VTP230 Kakadu Knowledge for Tour Guides accreditation are ineligible for this program. 
How to enter the program
To enter the program you must complete the expression of interest form. 
This includes a submission of how many tour guides you would like to participate and what training they will require in the program. 
Next Steps
Once the EOI has been received, Tourism NT will send an approval notification to the contact email on the EOI. This will state the number of tour guides, training components and reimbursement to the tour operator. This will take 1-2 days. 
Once you receive the approval notification from Tourism NT you can enrol your tour guides for training with recognised training organisations. You need to pay for all costs upfront.
Once training components are completed for each tour guide, email Tourism NT your invoice, a copy of the training certificates for each tour guide and any related training receipts. Tourism NT will process the reimbursement. All training must be completed by 31 May 2022. Your reimbursement invoice (with copies of training certificates and receipts) must be submitted no later than this date to Tourism NT. 
Please be sure to read the Terms and Conditions below
Businesses need to be operating in Kakadu National Park and be an Australian registered business and a Territory enterprise.
Tourism NT have the right to choose how many tour guides will be reimbursed for each tour operator and will approve this in writing to the operator prior to enrolment of training.
Training component 1 is compulsory for applicants into the program. Components 2 and 3 are not compulsory.
All training needs to be undertaken by recognised training organisations to be reimbursed.
The tour operator needs to pay costs upfront for all training components. 
For reimbursement, operators need to:

have filled out the EOI form and received a prior approval notification from Tourism NT
provide certificates for training components 
provide receipts of training costs 
provide invoice

Recognised training organisations suggested by Tourism NT, but not limited to, include:

NT Training and Services – Training component 2
Logic Transport Training – Training component 2
St John Ambulance Australia – Training component 3
First Aid Course Darwin - Training component 3

Charles Darwin University are the only recognised training organisation that delivers the VTP230 Kakadu Knowledge for Tour Guides accreditation course. 
It is up to the tour operator to decide how they will retain their workforce throughout the season.
Page last updated on 17 March 2022