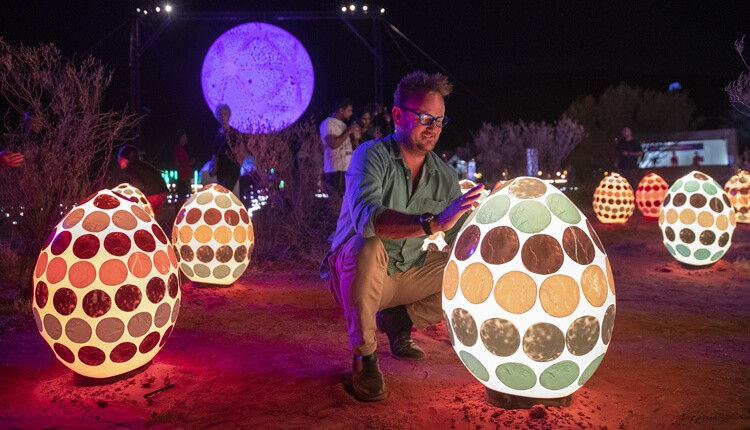 The Tourism NT 2022 Events campaign will build awareness of the NT as a destination for unique events. 
The campaign
Events that bring the different.
The Tourism NT Events campaign is designed to inspire Australians to visit, experience and participate in unique Territory events. After two years of lockdowns, travel restrictions and virtual events, Aussies are ready to take part in the action.
The objective of the campaign is to create awareness for the Northern Territory as a destination for immersive events that are different and make you feel connected to the land.
The campaign will primarily target domestic 25+ travel intenders, overlaid with a culture seeker audience.
Visit www.northernterritory.com/things-to-do/festivals-and-events for more information and the updated events calendar for 2022.
The campaign will be executed via digital advertising across social media and a digital programmatic buy.
Campaign partners
For audiences inspired by the campaign to book now, events deals will be made available through key campaign partners across https://www.northernterritory.com  
How to get involved 
Page last updated on 11 March 2022