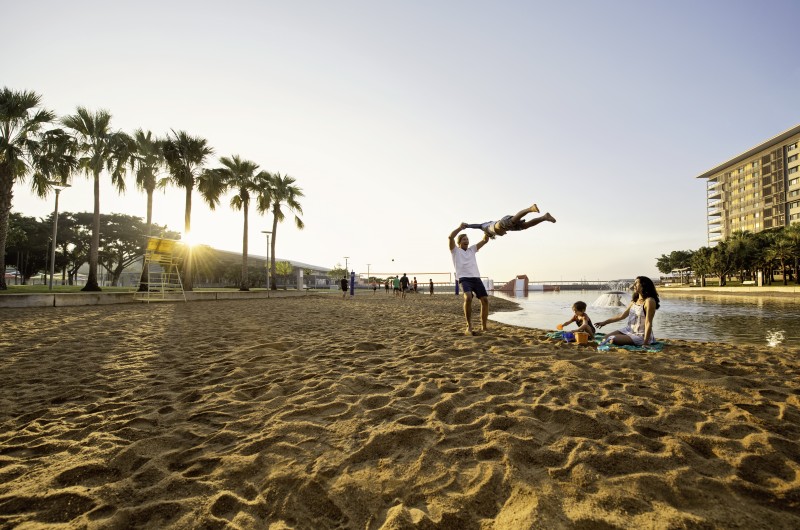 Tourism is a vital part of the NT's economy. The Australian bushfires undoubtedly affected lives, homes, businesses and livelihoods, along with our wildlife and livestock across many parts of Australia – with direct and indirect impacts being felt in every State and Territory. COVID-19 has been declared a global pandemic, with the modern global economy and tourism industry never having faced more challenging times. 

The Northern Territory Government is committed to saving jobs and reducing the economic impacts wherever possible. To date the Territory Government has invested nearly $120 million in response to the deep economic impacts of the coronavirus crisis, in addition to the $2million Tourism Resilience Plan.

We know our businesses and our people are hurting and are deeply worried about what the future may hold. Tourism NT is working to deliver immediate support services to help businesses and operators navigate through the extreme challenges impacting the Territory's tourism industry and the communities it supports.
Tourism Business Support Program
The Territory Government has implemented a new Tourism Business Support Program to provide event organisers, suppliers and tourism operators access to business continuity and financial advice.
The NT government has provided $200,000 in funding to deliver dedicated a KPMG Business Support program enabling individual business owners and operators access to personalised financial advice and business planning advice.

Private two-hour appointments with KPMG representatives are available from 24 March 2020 up to the end of July 2020. Tourism NT urge local businesses to submit your expression of interest and gather the relevant documents as soon as possible to access this support.
Addressing business survival, business revival and business growth, Tourism NT in partnership with the Department of Trade, Business and Innovation and the Business Enterprise Centre NT (BECNT) have extended the Tourism Fast Track business support program.

Targeted at tourism businesses that are suffering financial hardship, this specifically tailored support program is intensive in nature, focusing on:
increasing the number of visitors (customers)
increasing the average visitor spend
reviewing prices, or;
lowering business expenditure
The program involves a minimum of five one-on-one meetings with an experienced tourism sector business consultant over a three month time period. Meetings will need to be completed by 31 December 2020, noting the immediacy of the current challenges facing the industry.
The Territory Government has announced a $65 million Jobs Rescue & Recovery Plan to secure jobs and help protect Territorians from the economic impacts of COVID-19.
 
The $30 million Home Improvement Scheme will help fast-track around 5,000 screwdriver-ready projects in Territory homes. If you are a NT business, you can apply to supply goods and services to businesses, not-for-profits and home owners under the scheme.
A new Business Improvement Grant program will stimulate the economy and keep Territorians in jobs. All Territory businesses will be able to access a $10,000 grant. For work valued at more than $10,000, the co-contribution by the Territory Government is limited to $10,000 on a dollar-for-dollar basis up to a maximum grant of $20,000.
Local businesses can now apply for the first stage of the Territory Government's $50 million Small Business Survival Fund. Targeted specifically at supporting tourism, hospitality and entertainment businesses, the fund will help Territory businesses survive the unprecedented economic impacts of COVID-19. 
 
Payments will be based on business size and full time equivalent (FTE) employee numbers. Eligible NT businesses will be able to apply for two payments.
The immediate survival payment amounts include:
$2,000 for sole traders
$5,000 for businesses with 2 to 4 employees (FTEs)
$20,000 for businesses with 5 to 19 employees (FTEs)
$50,000 for businesses with more than 20 employees (FTEs).
The rapid adaptation payment provides:
up to $2,000 for businesses with one employee (FTE) and

up to $5,000 for other eligible businesses to offset costs incurred in adapting their current business model to suit restrictions.
Businesses can contact [email protected] to discuss their specific case and expect contact to be made within two business days.
The NT Government is supporting Territory workers impacted by Coronavirus to connect with local businesses and find new employment.

The Territory Jobs Hub helps businesses to connect with people looking for work, including casual and contract work.
The $5 million Worker & Wellbeing Fund can help local workers struggling with the economic effects of the COVID-19 crisis. The Fund will focus on Territorians who are experiencing unemployment, reduced income or who are affected within their workplace.

The Worker & Wellbeing Fund will:

•    Help people access wellbeing and other counselling or support services that are available
•    Help people navigate the welfare system and access income and any other financial support available
•    Help workers who have lost their job find new employment opportunities fast – such as guiding people to job matching services like the Territory Jobs Hub
•    Assisting Territorians who require access to accommodation and other essentials
For further information regarding the Fund contact [email protected]@nt.gov.au
A list of up-to-date support services and financial grants from the Australian Government, Reserve Bank of Australia and corporate businesses that are available to NT operators and businesses affected by COVID-19 can be found here. 
Page last updated on 06 April 2020