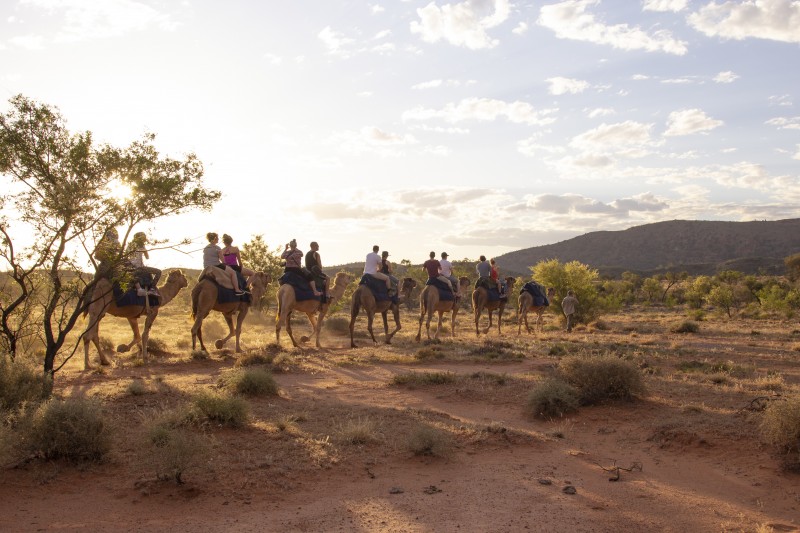 Tourism NT is a statutory authority constituted by the Northern Territory Government and operates as a division under the Department of Industry, Tourism and Trade.
Tourism NT's direct annual budget is largely funded through Northern Territory Government appropriation. 
Budget 2021
The Northern Territory Government's 2021 Budget focuses on protecting Territorians, putting jobs first and kick-starting the Territory's economic recovery. It continues the COVID-19 response measures to keep the Territory the safest place in Australia through a jobs-led recovery.
Tourism NT is part of the Department of Industry, Tourism and Trade, which was established to help achieve the Territory Government's goal of creating a $40 billion economy by 2030. The department strives to create a vibrant and resilient economy for all Territorians through the sustainable growth of each of the Territory's key industry sectors.

Budget 2021 highlights include:
Increasing visitation to the Territory through focused and effective marketing       
•    Territory tourism vouchers ($5 million)
•    Interstate incentive scheme ($5 million)
•    Red Centre promotion and packages ($1 million)
•    Business Events Support Fund ($1 million)
•    Delivering festivals and events ($4.35 million)

Supporting the rebound of tourism and hospitality businesses and encouraging private investment through targeted investment          
•    Roadhouse to Recovery grant program ($4 million)
•    Visitor Experience Enhancement Program ($3 million)
•    Support programs for tourism businesses  ($2.17 million)
Additional support for the screen industry ($2.52 million)
The NT Budget Statement shows the full budget breakdown for the Department of Industry, Tourism and Trade.
Page last updated on 05 May 2021